Brattleboro Food Co-op offers this convenient service Monday through Friday.
Beginning the week of August 14th, we will be transitioning to Phone orders only. 
We are in the process of transitioning to a new online shopping platform; please bear with us while we work to get that up and running as soon as possible.
Our curbside service, however, is still available Monday through Friday, as always!! Orders placed on a Friday will be ready for pickup on the following Monday.
Temporarily, beginning on August 14th, 2023, we will be taking orders by telephone. 
The method is easy:
Simply call 802-246-2800 before 12 noon for a next-day pickup.

Leave your name and phone number.

We will call you back promptly to take your order.

We will shop the following morning, then call you for your credit card information and to schedule your preferred pickup time.

When you arrive, we will bring out your groceries as we always do.

We look forward to continuing to serve your curbside shopping needs through this transition and beyond.
We appreciate your continued patronage during this transition. 
Thanks from the BFC staff!
If you have any questions about this change, please feel free to call Greg at 802-246-2819.
See what's on sale now!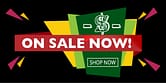 View our current and upcoming in-store and Co+op Deals sales, and current coupons before making your shopping list to find the best prices on the products you love.
About Our Curbside Service:
When is Curbside Pickup available?

Curbside Pickup is only available Monday through Friday with only a few exceptions:

Orders placed on Fridays, or over the weekend, are available for pickup on Mondays.
Curbside Service is NOT available Saturdays, Sundays, or when the store is closed due to observance of a holiday.
NO Worry Pickups!
We will keep your food cool and safe until you arrive! We have secure dry goods, refrigerated, and frozen units with your order ready to deliver to your car conveniently stationed in the Co-op's vestibule.
When you arrive and park in one of our designated "Curbside" customer parking spaces, please use your mobile phone to call 802-257-0236 and let us know you are here for your order. We will deliver directly to your car.

You must be 21+ years of age to purchase alcoholic beverages and must present a valid ID according to Vermont law. Please have your ID ready when your beverages are delivered to your vehicle.
Yes, you may order Beer & Wine online and pick it up curbside!
The Co-op offers a terrific selection of wine for every taste and offers a vast array of local and microbrewery beers, and even hard ciders. And yes, you are welcome to order these alcoholic beverages via our Curbside Service. You must be 21+ years of age to do so, and you will be asked to present a valid ID when you pick up your purchase in compliance with Vermont state law.
Cost, Fees, and Discounts:
We only accept Credit or Debit Cards for payment (no EBT).
We do not deliver. All purchases are for Curbside Pickup only.
The Co-op does not charge for the service of Curbside pickup.
What if the Co-op is out of stock on a branded or specific item?
Are you willing to take a substitution when a product is not available? This is important to know while doing your shopping at the Co-op. Some examples include:

Be sure to let us know if conventional substitutions are okay in place of organic.
Be sure to let us know if there is a second-choice flavor, brand, or variety of the product that would be acceptable.
Be sure to let us know if a specific brand, price, or size, is important to you when requesting substitutions.
---
Have any other questions, comments, or suggestions?
Please let us know by emailing us at info@brattleborofoodcoop.coop or contacting our Curbside Coordinator at GregH@BFC.coop.
---
Thank you for trusting your community-owned Co-op with your Curbside shopping needs!
If you are not already a shareholder of the Brattleboro Food Co-op, this is a great time to consider ownership in this vital community business. You might even qualify for a discount on your Co-op shopping!
The Curbside Service program was developed during the Covid-19 pandemic and has been welcomed by the community. Many customers have come to rely on this efficient and safe service. We appreciate your flexibility, patience, and comments, and look forward to offering more with this service soon.