---
In Store

We are pleased to share that we will labeling bioengineered foods in our store
Visit our page on bioengineered food for more details.
---
2020 Marked Our 45th Birthday! 
We celebrated the Brattleboro Food Co-op's 45th birthday throughout 2020 with exciting products such as Brattleboro Food Co-op wine, maple syrup and chocolate on the shelves, and special events celebrating our 45th anniversary.
Thank you all for 45 years. We look forward to big celebrations on our 50th!
---
On Our Website
Purchase Gift Cards On Our Website

You may purchase gift cards on our website.
They take approximately 48 hours to process.
There are no transaction or shipping fees, but we do ask for a minimum purchase of $25.
Once purchased, you can either pick up in-store or have us send it to you, or a friend or family member.
We hope this makes shopping at the Co-op easier and more convenient.
In Grab & Go
Aqua ViTea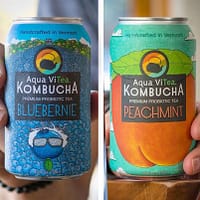 We are now offering 12 oz cans in our Grab and Go of Aqua ViTea's Peach Mint and Blue Bernie.
In Dairy Alternatives
Oatly
We now offer delicious low-fat and vegan oat milk from this nationally popular company.
In Wellness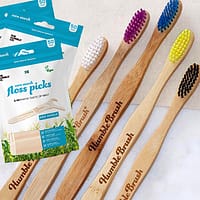 The Humble Co.

Bamboo toothbrushes with a handle made from 100% biodegradable, sustainably-grown bamboo and floss picks made from cornstarch. Offering a more sustainable option for all your oral care.
In Grocery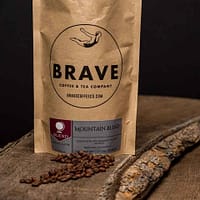 Brave Coffee & Tea

A family-owned Vermont coffee roasting company and tea purveyor, offering freshly-roasted coffee and teas from around the world. Roasted in Waterbury Center, Vermont.