Local has always been important at the Co-op
The Brattleboro Food Co-op has always prioritized offering local products since its inception in 1975.
Our first "Ends" policy that guides our work states that we offer "Reasonably priced food and products with an emphasis on healthy, locally grown, organic and fairly traded goods."
For many years we have defined "local" as products grown, raised, or made in the state of Vermont, and have included those within 100 miles of Brattleboro.
Now there are NEW definitions of "LOCAL" in Vermont
In an effort to redefine the nomenclature of "local", Governor Scott recently signed into law Act 129 (H.656) which has now determined the use of the word "local" to mean only products grown or raised in Vermont, and products that include ingredients from outside the state can be labeled as "made in Vermont." So we are following this act by defining and clarifying the  "local" categories of what we sell from those producers whose businesses may lay beyond our Vermont borders but are close enough for us to consider them local.
Look for these icons on shelf tags and signs throughout the store, and on our website and social media.
---
LOCAL VERMONT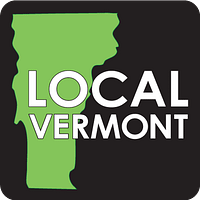 Local Vermont products are anything that is grown or raised in Vermont.
Products that fit in this category are mostly food items such as eggs, milk, meat, fruit, vegetables, maple syrup, and even flowers.
---
MADE IN VERMONT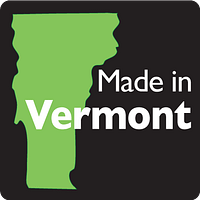 Items marked with a Made in Vermont designation are value-added products such as coffee, chocolates, hummus, hot sauce, giftware, honey, cards, cheese, and kombucha, to name just a few of the many products this applies to. Almost every item in our Deli cases are included in this category.
These products are made, processed &/or transformed, and/or packaged in Vermont. These items contain Vermont ingredients, but there are components or ingredients that are not grown or raised in Vermont.
---
And, our own designation …
Local 60 Miles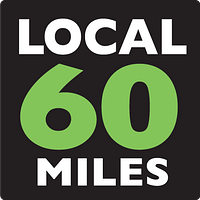 Items with the designation of  Local 60 Miles are products that are grown, raised, and/or made within 60 miles of the Brattleboro Food Co-op outside the borders of Vermont.
These products may come from neighboring towns and counties in New Hampshire and Massachusetts that fall within the radius of "60 miles as the crow flies" from the Co-op.
This includes local favorites such as Old Friends Farm, Saxy Chef, Five College Farm, Nuttin' Ordinary, and Totum Vos.
---
Watch for these new icons while you are shopping at the Co-op and please feel free to ask questions if you are not sure about any of these designations in relation to a product you are purchasing.
We appreciate your continued patronage and support of our local businesses and producers, whether they are considered Local Vermont, Made in Vermont, or Local 60 Miles.