Ends Policy #4:
A regenerative business that has a net positive environmental impact.
We aspire for our food Co-op to grow towards a "net positive environmental impact." From the people of Brattleboro as well as surrounding communities, to the Whetstone Brook and Connecticut River, to the animals and plants, we want to have a regenerative impact. While we are not perfect we continue to strive for improvements every year.
One example of our sustainability approach and focus on a regenerative business was the opening of our new store in 2012. The store includes a cooking classroom, community room and mixed-income apartments on the third and fourth floors. We collaborated with our local Windham and Windsor Housing Trust to make this project a reality.  A few highlights of the green initiatives include solar panels on the roof, Vermont slate on the exterior of the building and permeable street pavers outside the store entrance. We were excited to be awarded the 2012 EPA National Award for Smart Growth – Main Street or Corridor Revitalization.
EPA video highlighting Brattleboro Food Co-op for 2012 EPA National Award for Smart Growth – Main Street or Corridor Revitalization
Vermont Green Business Program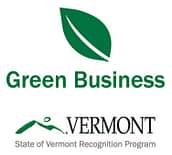 We are proud to be recognized by the state of  Vermont for being a Vermont Green Business. The Vermont Green Business Program recognizes businesses who demonstrate values that exemplify sustainability focused economy.
For more information on this program please visit: dec.vermont.gov/environmental-assistance/green-business/green-business
Waste Stream Stats at the Co-op
70 Tons of cardboard
31 Tons of compost
8.4 Tons of plastic and glass
4.9 Tons of paper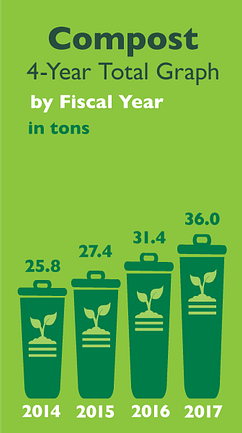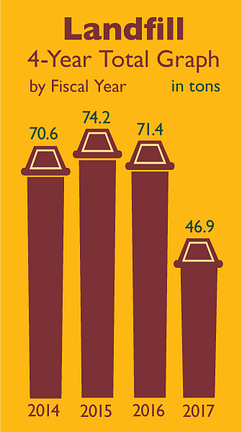 Green Building Highlights
For more information about our building and the many Green Building Highlights, click here.
Plastic Recycling at the Co-op
We are pleased to announce that we now have a partner that collects certain types of plastic film for recycling. You can drop only clean, dry plastic bags and film in our exit way. Click here for a PDF that shares more details and visuals of the plastic bags and film we now collect.  We also highly suggest using compostable bags that we provide in bulk and in produce to cut on waste.  Another option is to bring your own jars and fill those when bulk shopping.  Our produce department also always stocks re-useable mesh bags at an affordable price.  Please consider these alternatives before using plastic bags.
Examples of plastic bag and film include:
• Retail, carryout, produce, newspaper, bread, and dry cleaning bags (clean, dry and free of receipts and clothes hangers)
• Zip-top food storage bags (clean and dry)
• Plastic shipping envelopes (remove labels), bubble wrap and air pillows (deflate)
• Product wrap on cases of water/soda bottles, paper towels, napkins, disposable cups, bathroom tissue, diapers, and female sanitary products
• Furniture and electronic wrap
• Plastic cereal box liners (but if it tears like paper, do not include)